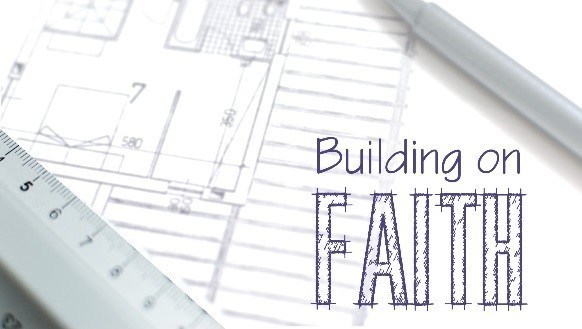 Building on Faith Update
Staff
Sunday, June 07, 2020
Building On Faith Update, May 2020
The Elder Council received the Caleb Study report from Kent Wallace on May 17. The purpose of the study was to guide us toward a capital campaign that will enable us to successfully develop our facilities for ministry now and into the foreseeable future. He believes we should commence a capital campaign, with the following recommendations to be done beginning now.
1) Develop a master plan that would see the property "fully built to accomplish the full ministry both DCC and DCS have envisioned."

The plan should be a multi-phased development, with a $1-2 million first phase "that would make a significant difference in both the DCC and DCS facilities' ability to serve the mission of the organization".
Additional capital improvement phases will be included as a part of our ongoing, long-term strategic facility development plans.
The plan would demonstrate the strategic long-range importance of adjoining residential properties, including how they might be leveraged to contribute to the plan.
Borrowing would only be considered for final completion of any phase of the project, after other means of raising needed capital had been pursued, and only if borrowing criteria established by the Stewardship Ministry Team had been met.
In response, the Council will have the present concept for a building evaluated for the possibility of a phased approach, then work toward the development of the master plan.
2) Establish a capital campaign prayer team.
This team would "underpin the activities of the capital campaign through its duration."

Regular prayer updates would be sent by text or email, including urgent prayers for significant seasons of the campaign.

This would be a development of the Building on Faith prayer team that has been receiving regular updates throughout the season of our work with IGC.
In response, the Council has already contacted Merle Marks, our prayer ministries director, and the BOF prayer team, to discuss ways to reinvigorate prayer for our facilities development.
3) Hire a full-time Director of Development
This person would communicate the mission and vision of DCC/DCS to those who may wish to include contributions in their stewardship planning.

They would coordinate fundraising activities such as the school's annual giving drive.
In addition they would strategize for the funding of the facilities development project.
In response, the Council has begun a review of Director of Development job descriptions to prepare for a search to find the right person to fit our mission and needs.