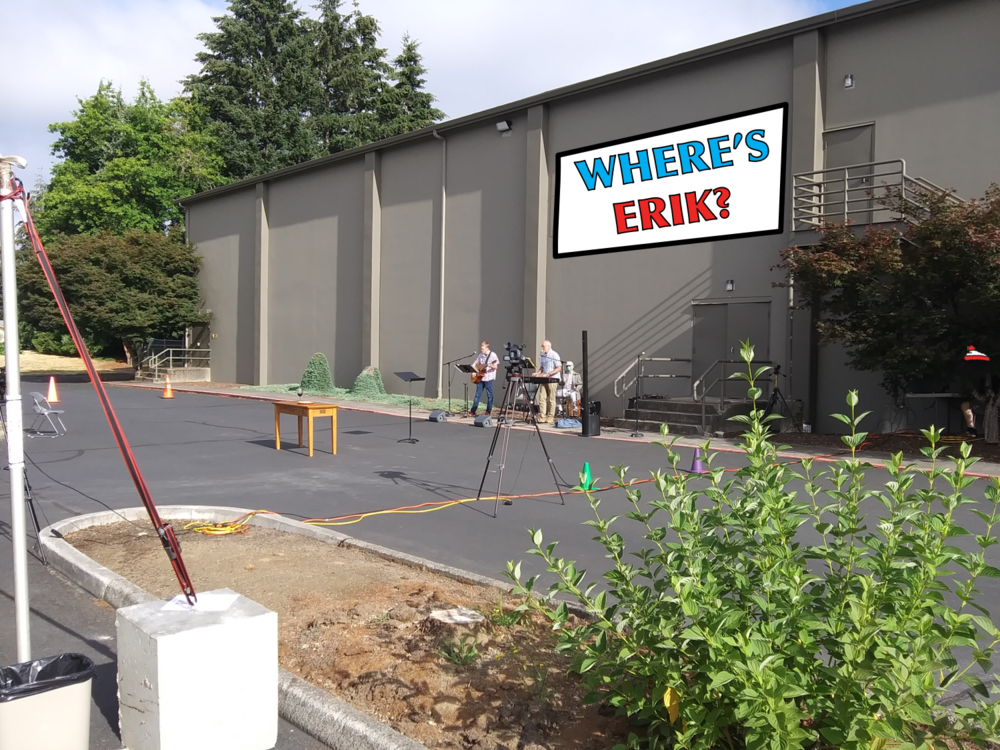 ​Where's Erik?
Pastoral Staff
Thursday, August 13, 2020
Since March, Damascus Community Church has relied on a digital platform for weekly worship services. Each week, whether inside or outside, whether in-person or virtual, our worship gatherings have been available to be streamed live or at a later time.
For every one of those weeks, Erik Gustafsson has been serving behind the camera, the computer, and the YouTube Live chat to make those services possible. That has meant:
Coming early each Sunday morning to set-up equipment
Coordinating with worship team and pastoral staff
Setting up the YouTube livestream and moderating the chat
Directing the cameras and operating them remotely
Managing the graphics
Editing the recorded livestream for later viewing
Cleaning up equipment
In addition, Erik maintains and distributes our weekly DCC newsletter.
As we enter into our 6th month of digital worship services, not only have we recognized the significant value of our online presence for keeping the DCC church family connected, informed, and "gathering" together, but we have also seen the potential for growth as a community for Christ as our services offer the Gospel message of hope in Jesus to anyone who might visit our website, Facebook page, Twitter account or YouTube channel. This is, indeed, a time where DCC has an opportunity to make an even greater Gospel impact.
But it will take more than one man alone to help us continue to improve and expand our use of technology for ministry. If you want to play a key role in helping us make a greater kingdom impact, this is the time to get involved by joining our Tech Team.
If you have experience in video, audio, computers, etc., OR you'd like to learn about those areas of technology, we have opportunities to serve. Please complete the survey at the link below to let us know of your interest.
https://dcc.breezechms.com/form/techteam