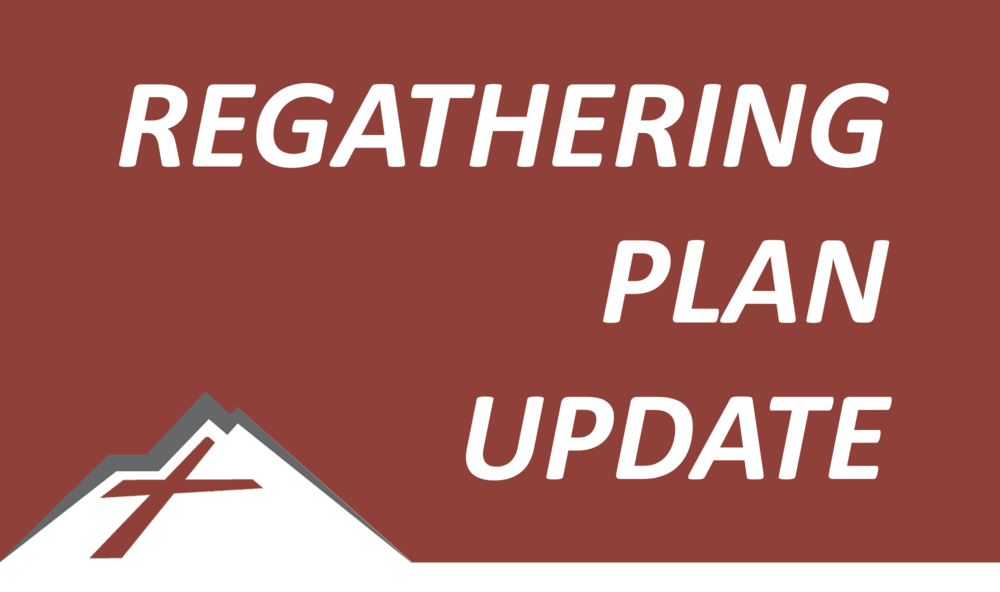 New Sunday Morning Gathering Opportunities starting Sunday, October 4th
DCC Staff
Sunday, September 27, 2020
New Sunday Morning Gathering Opportunities starting Sunday, October 4th
Thanks to a recent conversation with the newly appointed Faith Liaison with the Oregon Health Authority, we have great news. We can now have multiple 50 person gatherings on our campus at the same time. But it does require that each gathering be separated from each other. So what does that look like?
Each gathering has its own entrance and exit
Each gathering has its own set of restrooms
No gathering can share any common areas such as hallways, lobbies, staircases, etc.
Masks must be worn indoors by everyone 5 yrs. old and up.
So beginning next Sunday, October 4, we are changing times and locations of worship services and Sunday School to take full advantage of this opportunity. Here's the details:
Worship services will be at 9 am and 11 am. You will need to register as in the past few weeks, but will do so by time and location (the gym or lower hallway classrooms, 101-104). The system goes live each Sunday at 12:30pm to register for the next Sunday's services. Here is the link: https://forms.gle/EwHGZT2sEt9yzbPG8
Those gathering to worship in the gym will use the South gym entrance directly from the parking lot, and use only gym facilities. Those gathering in the lower hallway will use the lower hallway entrance in the courtyard and only lower hallway facilities.
Sunday School will be the full hour, and children age 3 through 6th grade will gather in the upper classrooms, and use only those facilities. Parents will need to drop off/pick up children at the main auditorium entry without coming into the building—kids will be greeted there by children's ministry workers. Parents, please register your children's planned attendance on the separate event signup, at the same link as the worship registration.
Please park in the area of the parking lot in closest proximity to your gathering location. For the Gym please park in the lower lot on the southside of the Gym and enter through the South doors. For the lower floor classrooms, park between the gym and the church front doors and enter in through the courtyard door to the lower floor classrooms.
Again to register to join us, go to: https://forms.gle/EwHGZT2sEt9yzbPG8
Please be assured we are doing all we can to open our doors as wide as we are able, and maintain a healthy environment as we gather together, while staying within established guidelines. Thank you for your support and flexibility as we continue through this unprecedented season. We look forward to seeing one another!