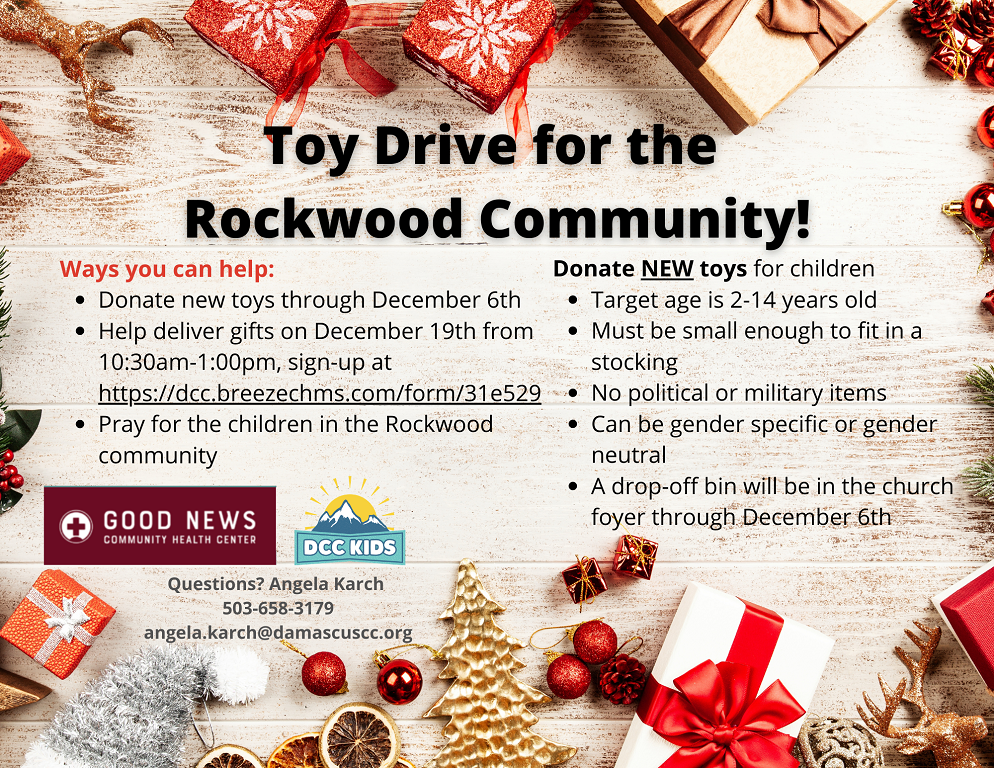 Toy Drive for Rockwood
Andy McClellan
Saturday, November 21, 2020
Damascus Community Church's Children's Ministry (DCC Kids) is partnering with the Good News Community Health Center in Rockwood to support children and families at Christmas.
Here's how you can be involved:

A packing party will be held at the DCC library the morning of Saturday, December 12th. Please bring your family from 9:30-10:15 or 10:30-11:15 to help pack gift bags. Register at: https://reopen.church/r/ApO9yJwr (registration will open on Monday). Masks and social distancing required.