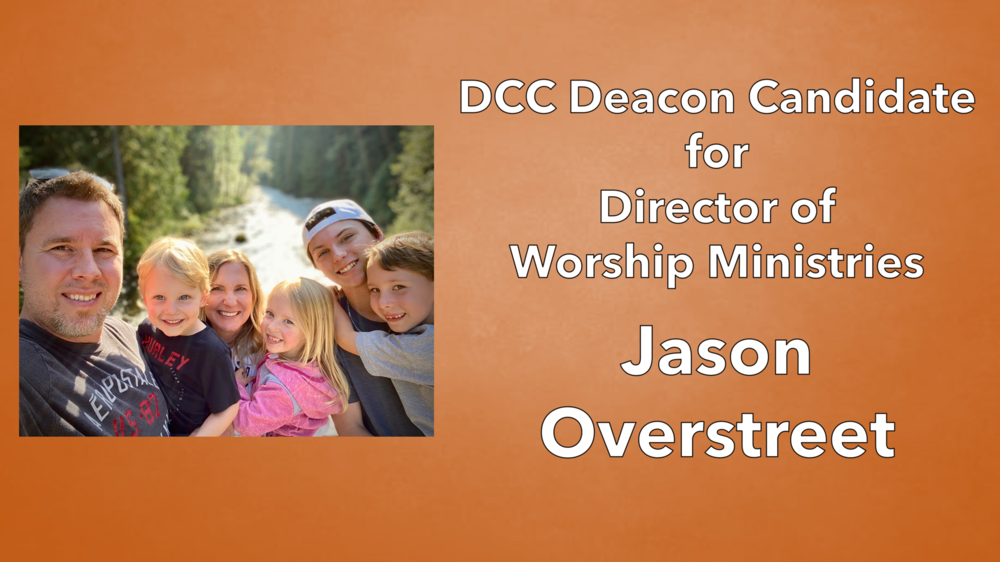 Candidate for Director of Worship Update
DCC Staff
Friday, October 08, 2021
Our candidate for the position of Director of Worship, Jason Overstreet, will be joining us again to lead worship on Sunday, October 17. There will also be a special one-hour Q & A session with Jason at 1 pm that afternoon.
For your convenience, Jason has also made himself available this coming week to meet with folks one-on-one. There are times available on Monday afternoon, Oct. 11, Wednesday afternoon, Oct. 13, & Friday evening, Oct. 15) Click HERE to schedule a 30 min. appointment.
If you are unavailable during those times and would like to schedule a time to meet with him, please email him directly at jasonoverstreet@rescuemusic.com.