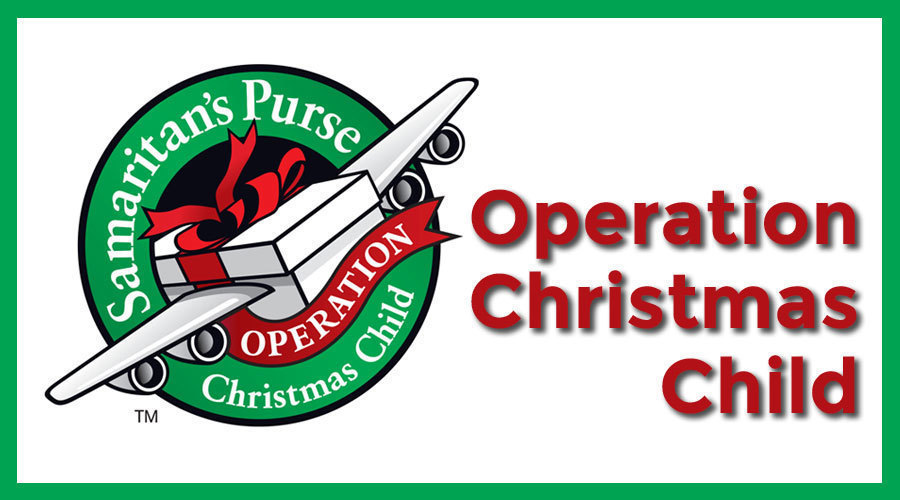 Operation Christmas Child Update
Maria Meyer
Monday, October 18, 2021
11/19 Update on Operation Christmas Child: So far, we have collected 64 boxes in church, 20 boxes online and on Wednesday we packed 213 boxes for the school. Maria Billings and Jonah Carpenter worked with the school classes on a contest and the school raised over $2,000.00 for shipping and collected many tubs of toys/items for the boxes. This weekend the youth will pack some more boxes during the "All Nighter" (we had quite a bit of items left after our packing party).
Last day to bring your box is November 21st. You may also pack a box online at https://sampur.se/3afhNxC. This link will take you to the DCC goal page.
On Monday I will be bringing all the boxes to the collection center. I am estimating around 400 boxes to transport -- I am still in need of volunteers with a van or larger car to help with transporting the boxes on Monday. I am dropping them off at the Sunnyside Four Square church between 10am-1pm. If you can help or load cars, please call or text me (Maria Meyer) at 503-704-63 seven two or email at mariaannmeyer@gmail.com.
---
10/18 original post: How exciting to be part of sending the good news of Jesus Christ to children all around the world in a very tangible and fun way.
There are two ways to pack boxes this year. You can pick up a physical box in the church lobby or you can pack a box online virtually through DCC's very own link: https://sampur.se/3afhNxC. You will be able to pick a boy or girl, age group and customize along with a note and photo.
There is info on what to pack and NOT pack on the OCC table in the church lobby, or for more information visit: https://www.samaritanspurse.org/what-we-do/operation-christmas-child/. Their website is full of ideas, information, and frequently asked questions.
Please bring physical shoeboxes to church by November 21st if possible. Collection week is the 15-22nd.
Any questions may be directed to project leader Maria Meyer: mariaannmeyer@gmail.com. Or you may call/text @ 503-704-63 seven two.
Our church goal this year is 200 boxes and our online virtual shoebox goal is 50. The school and youth group are also participating this year! We can do this church family!