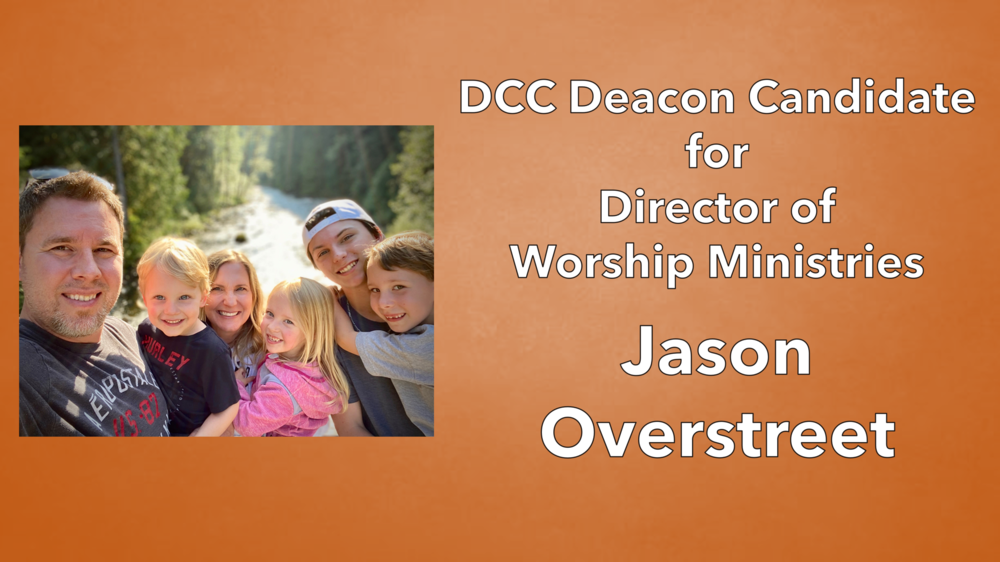 CANDIDATE FOR DIRECTOR OF WORSHIP UPDATE
Pastoral Staff
Thursday, October 21, 2021
Our candidate for the position of Director of Worship, Jason Overstreet, led worship last Sunday and answered questions in a one-hour Q & A.
As we conclude our constitutionally-prescribed 4-week review (we actually added a 5th week to make up for lost time during the Overstreet's COVID exposure), we would encourage you to connect with Jason if you have questions by emailing him directly at jasonoverstreet@rescuemusic.com. See his bio HERE. For the ministry description for Director of Worship, click HERE. For the qualifications of a deacon, click HERE.
Please pray for the Elders as a vote on his candidacy is scheduled to take place on Oct. 26. If you have questions about the process or input to give to the pastoral staff or Elders, please let us know by emailing to elders@damascuscc.org.