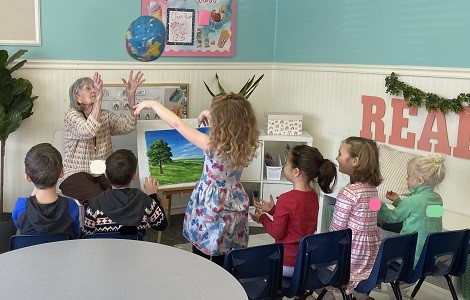 Sunday School classes are offered for ages 3 years - 6th grade. We use The Gospel Project for our Sunday School curriculum which is written to point children to the gospel of Jesus Christ. Through these lessons, our children are discovering how God's plan of redemption unfolds throughout Scripture and applies to us today. Young believers then learn how to personally declare the good news of the gospel.
This spring our unit is called "From Conquest to Kingdom". The Israelites' journey proves that God providentially guides and cares for His people. Israel's victory over Jericho and God giving His people the land show that God can and will perform miracles. When the Israelites kept sinning and responding to God with disobedience, God showed that He takes sin seriously but also offers redemptive grace. Through this chapter of the Bible's story, your children will be reminded of the One in whom all our hope lies: Jesus Christ.
Please click here for this quarter's Bible memory handout which correlates with our weekly lessons.
Children's Sunday School teachers wear maroon lanyards with a large name badge.