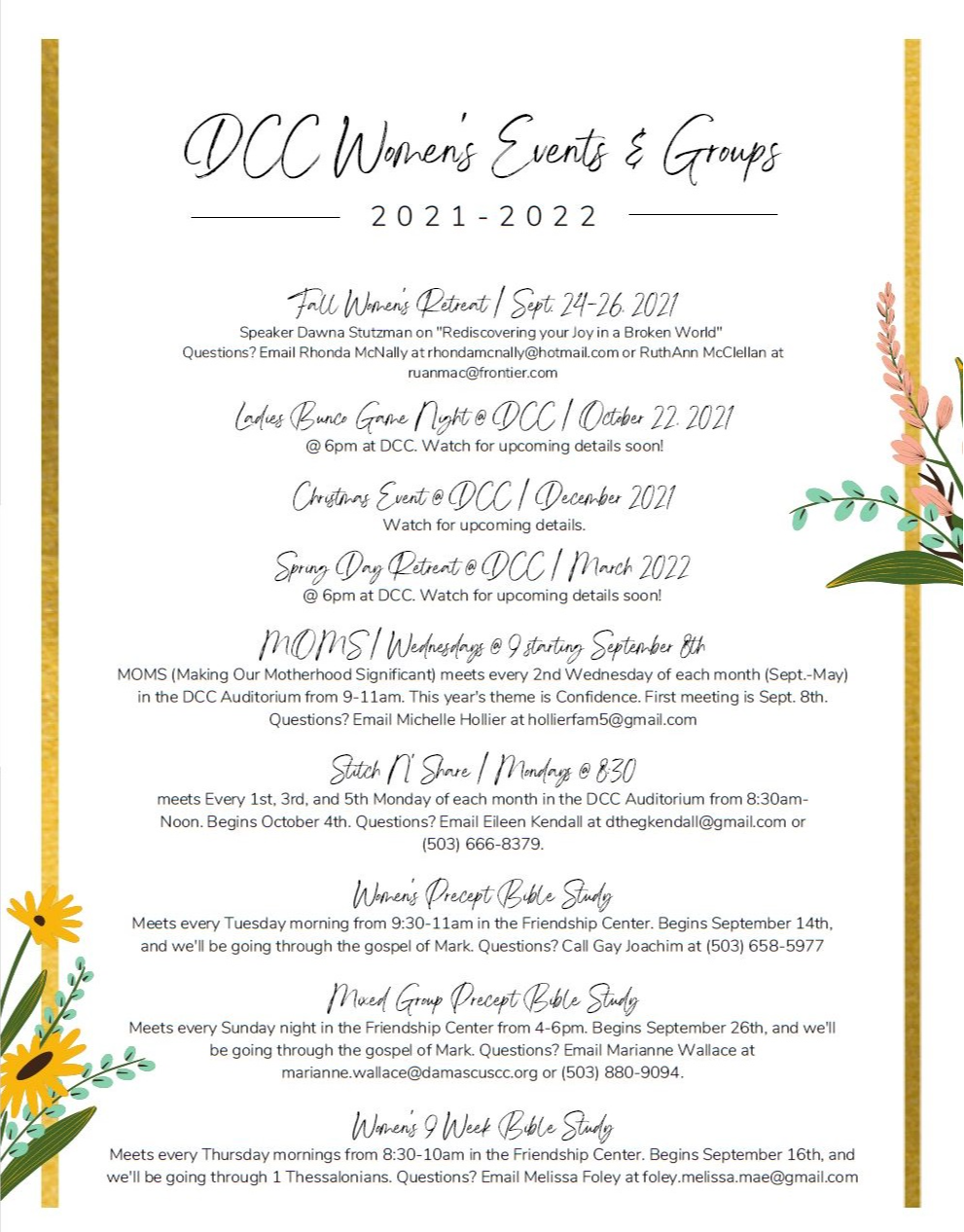 M.O.M.S. (MAKING OUR MOTHERHOOD SIGNIFICANT)
Mothers of young children (ages expecting through kindergarten) meet the second Wednesday of each month for rejuvenation, encouragement and support. The morning's program includes brunch, a speaker, discussion time and more. Other special events are also planned throughout the year. A program for children of attendees features spiritual teaching and fun activities.
STITCH 'N' SHARE QUILT MINISTRY
The quilt ministry is designed for women to meet together for fellowship, friendship and fun with the goal of making quilts for babies and youth. We welcome anyone to join us and would love to help beginners learn quilting skills. We meet the 1st, 3rd & 5th Mondays of each month starting this Monday, October 4th from 12:00 PM - 4:00 PM in the Friendship Center. The group makes baby quilts for the local Pregnancy Resource Centers and now will be making quilts and other items for ages toddler to teens for the Northwest Children's Outreach ministry.
WOMEN'S THURSDAY BIBLE STUDY
Ladies! Do you need encouragement from God's Word and motivation to endure these days? What inspires your endurance? Let's learn together and grow in our love for God. Check the Bible Studies page for more information.
WOMEN'S DAY RETREAT
For those of you who missed Emily Russau speak at the women's day retreat on May 22, 2021, or would like to hear her again, click the links to listen: Women's Day Retreat part 1, Women's Day Retreat part 2
FALL RETREAT
Women of all ages escape to Cannon Beach for a weekend of relaxation, fun and encouragement. Comfortable accommodations, special speakers, music, entertaining activities as well as plenty of free time to explore the sights and shops of Cannon Beach. Bring a friend or come make some new ones!