Women's Retreat at Cannon Beach 2022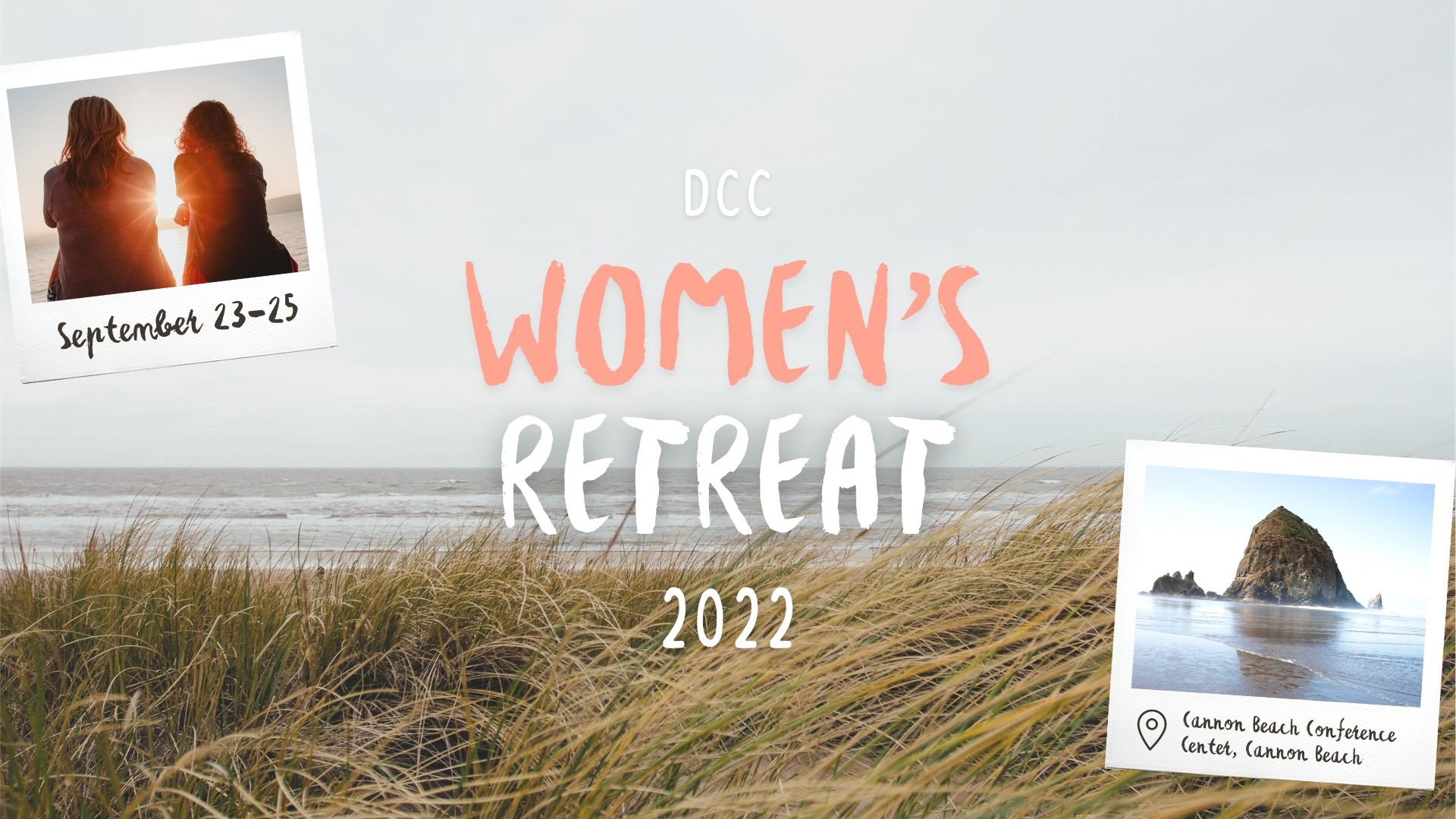 Women of all ages escape to Cannon Beach for a weekend of relaxation, fun and encouragement. Comfortable accommodations, special speakers, music, entertaining activities as well as plenty of free time to explore the sights and shops of Cannon Beach. Bring a friend or come make some new ones!
COST: Fee includes 2 nights stay and 3 meals provided.
$200: Shared bed/room.

$225: Shared room, own bed.

$260: Own room.

You can also request a scholarship.
DIET/ALLERGIES: If you have special dietary needs or allergies, after you register, please fill out the Cannon Beach Conference Center form at www.cbcc.net/special-diets-2 This must be filled out at least 5 days prior to the event. Contact (503) 436-1501 if you have questions.

LOCATION: Cannon Beach Christian Conference Center, 289 N. Spruce, Cannon Beach, OR. Our beachfront lodge is located on Hemlock St.
SIGN UP: 2022 Women's Retreat Sign Up Form

Regularly Occurring Activities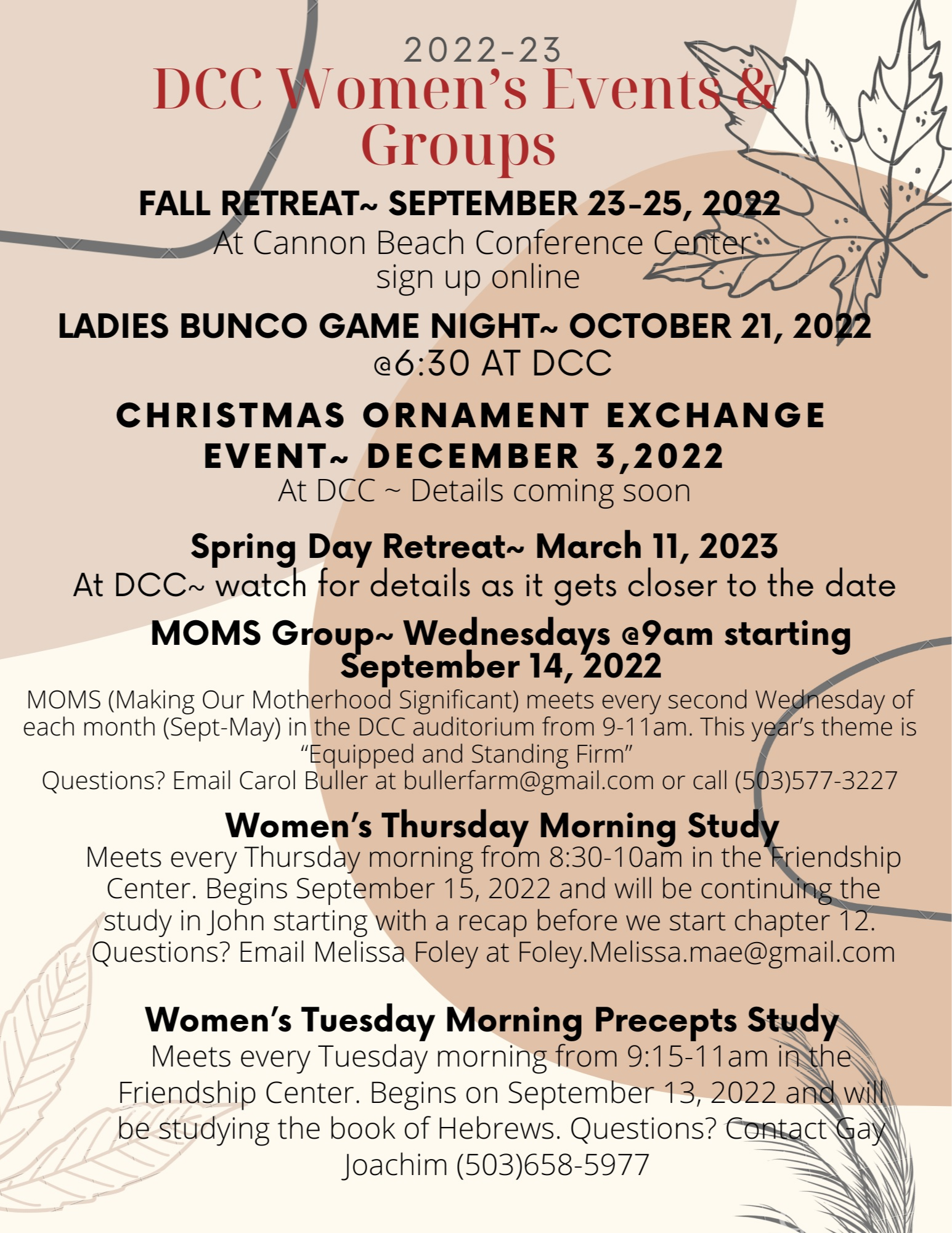 M.O.M.S. (MAKING OUR MOTHERHOOD SIGNIFICANT)
Mothers of young children (ages expecting through kindergarten) meet the second Wednesday of each month for rejuvenation, encouragement and support. The morning's program includes brunch, a speaker, discussion time and more. Other special events are also planned throughout the year. A program for children of attendees features spiritual teaching and fun activities.
More info on the Making Our Motherhood Significant page.
WOMEN'S THURSDAY BIBLE STUDY
The Women's Thursday morning fall Bible Study is starting September 15, 2022!

We meet from 8:30-10:00 AM in the Friendship Center.

Last spring, we left off studying through John chapter 12 together. We will recap the big ideas before we pick up where we left off. This will be a good refresher for those who were in the spring study as well as for those joining this fall. Praying we experience more heart transformation and Christ pleasing conformation for His praise and glory.

If you plan to come, please email foley.melissa.mae[at]gmail.com
LADIES PRECEPTS BIBLE STUDY
Ladies Precepts Bible Study begins on Tuesday, September 13, 2022 in the Friendship Center from 9:15-11:00. We will be studying the book of Hebrews this year. Please contact Gay Joachim if you are interested or have questions. 503-658-5-nine-seven-seven.
WOMEN'S DAY RETREAT
Our single-day getaway where we can recharge and encourage one another.